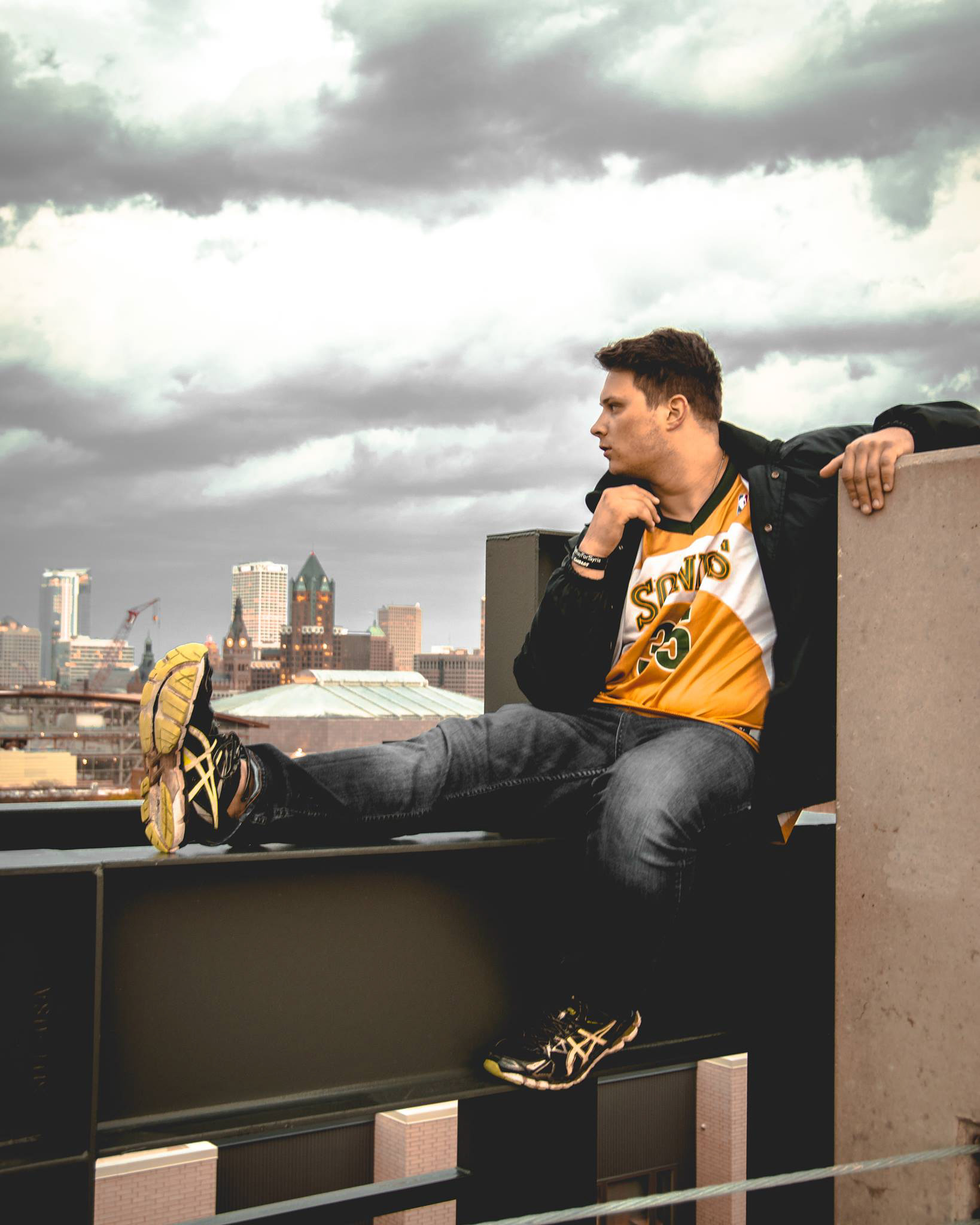 My name is Seth Herlinger and I am a 20 Year old student, adventurer, filmmaker, & creative/photographer from Milwaukee WI.
   When I was about nine years old my family started taking yearly trips to Chicago.  I can remember that very first trip being absolutely mesmerized by the towering skyscrapers and the captivating cityscape. For most of my life I had lived only twenty five minutes from the city of Milwaukee and yet my family had not taken me downtown very often. So, these trips to Chicago are what really sparked my interest in both photography and architecture. Ever since then I have enjoyed, either by myself or with friends, exploring and photographing urban areas here at home, across the country, and even abroad. Those early days of cross-state travel have developed into a strong sense of wanderlust, and I now consider travel as one of my strongest passions alongside photography.
       When I go to a city, I take pictures of landmark buildings and cityscapes, but what I enjoy most is to capture areas and viewpoints that the average person would never see. Whether I am exploring the dark depths of an abandoned factory or the soaring height of an upscale skyscraper, I find that the greatest images require work to be discovered.
            I would say that I have a very strong "spatial intelligence", which is defined by Howard Gardener
 as "a human computational capacity that provides the ability or mental skill to solve spatial problems of navigation, visualization of objects from different angles and space, faces or scenes recognition or to notice fine details." This ability helps me in my photography by allowing me to see spaces from an artistic viewpoint, whether I am creating a space or capturing one in a photo.
I am open to and welcome the opportunity to work with you and/or your business on photo and video related advertising. Please fill out the form on the "Contact Me" page or reach out to me on social media and I will get back to you as soon as I am able. Thank you.